Heffers Bookshop, Cambridge.
Tue, 18 February, 2020
18:30 – 20:00 pm.
Join Mina Gorji at Heffers bookshop as she celebrates the launch of her first poetry collection, Art of Escape, published by Carcanet Press.
Art of Escape explores transition: Mina's own journey from Revolutionary Iran as a small girl to suburban England has tempered her interest in change and metamorphosis. The title poem explores the great escapologist Houdini, other poems imagine the oak gall wasp's migration and transformation, and the ragwort's journey from the slopes of mount Etna into the heart of England. The beauty of nature's darker and often unnoticed elements is drawn out: poisonous plants, fruit-fly mating, weeds, slugs, wasps' nests. This colourful and vivid first collection continues the course of Mina's meticulous explorations of changeability as begun in Carcanet's New Poetries and was a Telegraph Book of the Month.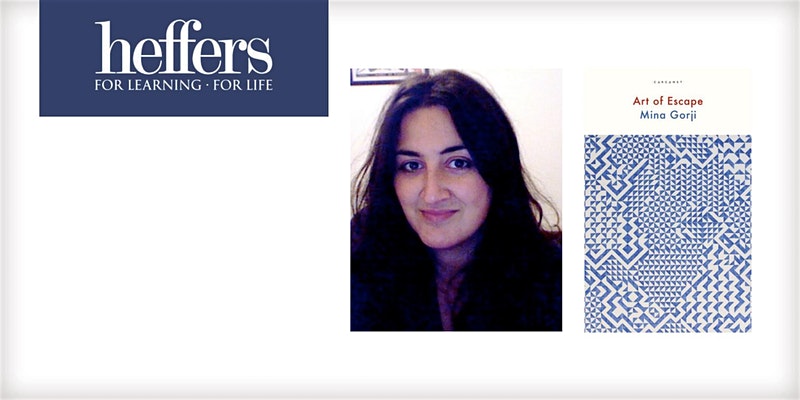 Mina Gorji was born in Tehran and grew up in London. She lives in Cambridge where she is a lecturer in the English Faculty, Cambridge and a fellow of Pembroke College. Her published work includes a study of John Clare, and essays on awkwardness, mess, weeds and rudeness. Her poems have appeared, among other places, in Magma, PN Review, London Magazine, The International Literary Quarterly and New Poetries V.

The launch is free to attend but booking is essential as spaces are limited. Tickets can be booked through Eventbrite, by calling 01223 463200 or in person at Heffers bookshop. Please note this is an informal, celebratory event, not a seated talk; a limited number of chairs will be available.