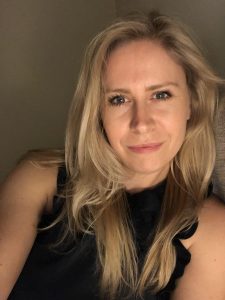 Alison J Barton is a Wiradjuri-Australian poet based in Naarm (Melbourne). She holds a Bachelor of Arts: Professional Writing & Editing, Master of Social Work and Postgraduate Diploma in Gender Studies (Arts: Research). Themes of race relations, Aboriginal-Australian history, colonisation, gender and psychoanalytic theory are central to her poetry.
She is widely published in Australian and international literary journals including Meanjin, Meniscus, Overland, Cordite, Westerly Magazine, Australian Poetry Journal, Otoliths, Rabbit, StylusLit, Mascara Literary Review and many others. In 2023 she won several fellowships with the national writer's house of Australia, Varuna House, and her poetry was recognised in numerous prizes. In both 2022 and 2023, Alison's work appeared in Best of Australian Poems. Her first full-length collection of poetry, Not Telling, will be published with Puncher & Wattmann in 2024.
Alison is the inaugural winner of the Cambridge University First Nations Writer-in-Residence Fellowship and will be in residence from October to December 2023. While at the university, she will begin research on her second full-length collection of poetry examining the complex relations between German Lutheran missionaries in the 1800s and Australia's Indigenous people.
Alison's published works and latest news can be viewed at www.alisonjbarton.com.